A brilliant place to work
Our patients and staff are not numbers they are individuals. Proud to make a Difference is not just our slogan but the way we do things. If you are looking for a role or career that excites you, stretches your potential and gives you job satisfaction, we would love to hear from you.
You will be part of an ambitious and friendly team within one of the UK's leading NHS Trusts which also has an impressive track record of leading clinical research and innovation.
As well as a great job, our location provides the perfect mix of vibrant city life but with the beautiful Peak District countryside also on the doorstep. Known as the outdoor city, it is a lovely place to make your home. Read more about the
benefits of joining team STH here.
Your place to progress
As the largest Trust in the UK, whatever you're looking for in your next career move, you'll find that it's all here for you.
Find out More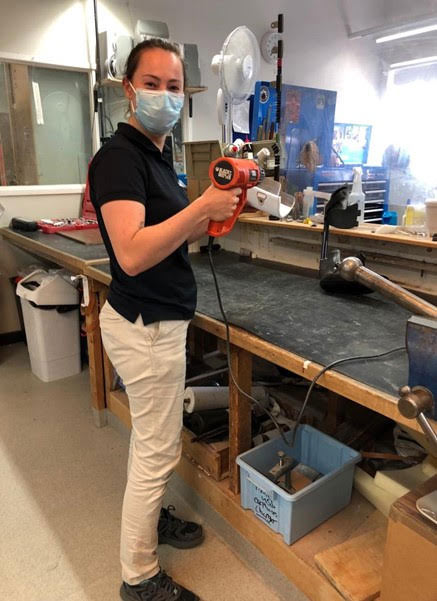 Izzy Taylor works as an Orthotist and she tells us more about what her role involves.
I have worked as an Orthotist for four years now as part of the multi-disciplinary diabetic foot clinic. I treat those who are at high risk to prevent ulcerations and possible amputations. I also have my own general clinic and attend schools to treat children with conditions such as cerebral palsy. I prescribe various bracing solutions and footwear to alter patient biomechanics. The thing I enjoy most about my role is that I'm able to make a positive impact on patients' lives and help them achieve their goals. No two days are ever the same. I initially got into the role after developing an interest in biomechanics and healthcare, which are the foundations of our profession. The diversity of the job means that it is always interesting and there is so much job satisfaction from helping our patients.